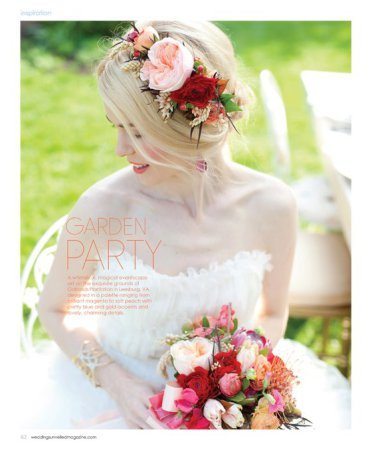 10 May

Wedding Trend: Floral Wedding Crowns

The bridal floral crown has truly made a comeback in the last year.  Whimsical, vintage and bohemian inspired brides are all turning to the floral headdress as a lovely and, in some cases, DIY alternative to the headband or traditional veil.

And now, what was once worn on the heads of the 1980′s Bride, is gracing the heads of today's trend-setting brides, featured on many of the top industry blogs and magazines!

Above:  Unveiled Magazine, Cyn Kain Photography