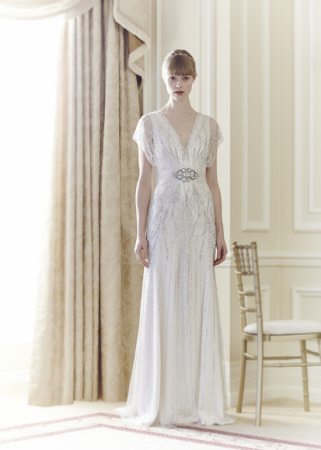 17 May

Jenny Packham: Spring 2014 Preview

There is no denying that Jenny Packham's gowns are not only stunning, but unique and intricately detailed.  The brides that choose this renowned designer are intrigued by the essence of the style that these dresses embody.  Rather than appearing showy or over-the-top, her designs represent classic elegance which is why they are so popular!

The creamy shades of ivory and champagne accented by delicate beading are so exquisite, along with slightly sheer fabrics and exposed backs.  Here are some of our favorite looks from the new Spring/Summer 2014 collection!