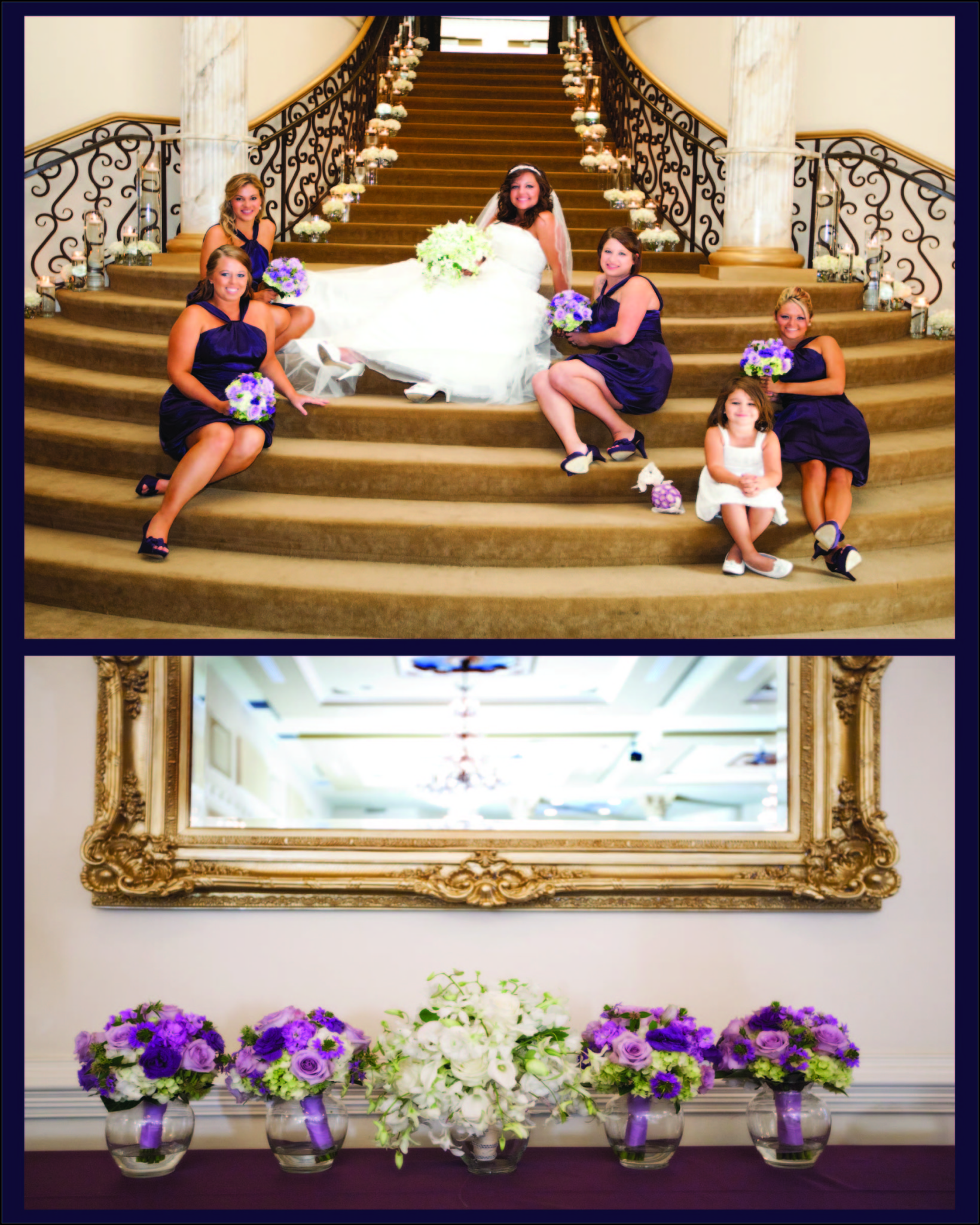 01 Nov

Jillian's Wedding

Posted at 17:17h

in

Flowers

,

Fresh Affairs

,

Michele Quick Photography

,

North Carolina

,

Party Reflections

,

Premiere Catering & Events

,

Purple

,

Reception

,

Simpound

,

Sugarland Bakery

,

The Grand Marquise

,

Weddings

,

White
Jillian carried a bouquet of Hydrangeas, Garden Roses, Ranunculus, Sweet Peas, and mini Callas that were wrapped with an interesting handle treatment.
Memorial flowers
Hydrangeas and Purple Orchids were displayed on gold pedestals that created a 'WOW' factor for her once and a lifetime walk down the aisle.
The ballroom was designed to have multiple levels of glassware ranging six to thirty-one inches. They were filled with candles and flowers in her wedding colors.
Jillian's Wedding
Date:  September 3, 2011
Location:  The Grand Marquise Ballroom
Photography:  Michele Quick Photography
Cake:  Sugarland
DJ: Simpsound
Rentals:  Party Reflections
Catering:  Premiere Catering & Events