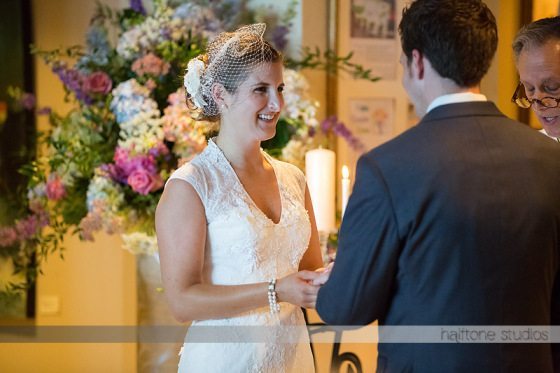 02 Dec

Trish & Brent | The Cardinal Club

The smiles say it all.. this couple is HAPPY and their joy is catching!
Note.. I absolutely adore this dress. It is wearable, flattering and complimentary. As is the chic bird-cage veil. So cute!
Their colorful and lively wedding took place in June at the Cardinal Club in Raleigh.
What an adorable idea.. a Secret Service ring-bearer. He's not losing the ring; it's handcuffed on!
GREAT smiles!

That is an incredible view!
Tears of joy!
Congratulations, newlyweds! And thank you to Half Tone Studios for sharing their beautiful images.